My name is Solomon W. Jagwe and I am a Ugandan 3D artist, Animator and sculptor.
Currently I reside in the US, but I hail from a small landlocked paradise tucked away in the interior of the East African Coast – the area known as ZANJ land during colonial times. The name is Uganda. I grew up on the outskirts of the capital city – Kampala, on the slopes of a hill called Mutundwe. My early childhood was in the country side – Masaka, far from the rumbles of the city traffic.
While in Uganda, I worked for 3 companies. Infosat – as a website developer and artist, Photo Magic – as a photo processor and photographer and C&MS – as an artist and web development instructor. After graduating from secondary school – A Level, I came to the US in 1996 to complete my degree in Art. I graduated in the Spring of 1999. I attended Ohio Valley University, Montgomery College and George Mason University. I majored in Art and Visual Technology with an Emphasis on 3D Environment Design and modeling, Character Modeling and Animation, Vehicle Modeling and Simulation.
Q: Please tell us a bit about your background and your work. When did you start working as an independent film director, animation and 3D artist?
Thank you so much for this opportunity. I am a Ugandan 3D artist, Animator and sculptor based in the USA. I was born in Masaka, a town in Uganda, located in East Africa.
The first time I ventured out into the world of Independent Film direction was in 2009, with my gorilla conservation short film entitled "Galiwango, Obulamu Bw'ekisodde" which translated from my native language Luganda, means; "Galiwango, The life of a Gorilla". The goal of the film is to raise awareness to the plight of the last remaining mountain gorillas, and the great and selfless work the wildlife rangers, on the frontlines, are doing to protect these endangered great apes and their forest habitats from poachers, militias, traps and deforestation.
Q: You have created a very beautiful "The Adventures of Nkoza & Nankya" TV series. Please tell us how you created this series, and why you chose to use iClone in this animation production?
Thank you. The Adventures of Nkoza and Nankya are set in my motherland Uganda, and features the journey of the two main characters Nkoza and Nankya, back to Uganda with their parents after having lived in the diaspora, and are now grappling with the challenges of learning their culture and local languages.
The reason I chose to use iClone is because I don't have a large animation team to fall back on for the bulk of the work. I do most of the animation work myself, and because I rely on motion capture to speed up the animation, iClone has become an integral part of my workflow. I use the Perception Neuron plugin to connect to Axis neuron so I can get my mocap performance with the Perception neuron motion capture suit onto the custom characters.
I use 3DXchange pipeline to import my characters into iClone. The ability to layer gestures, expressions and body animation in iClone, is so invaluable. It makes it so much easier to create a bank of animations I can reuse for the characters in my series.
Q: How do you use iClone in your work? What other tools do you use? How can iClone help with your work?
I use iClone to animate the faces of Nkoza and Nankya, plus their grandpa and mom. It is so cool that I can save an animation take of say Nankya smiling and blinking into the Face folder, and then be able to apply that facial expression onto Nkoza or the grandpa. I also use iClone to edit the mocap that I capture using the Perception Neuron and save varying takes from the performance into the custom motion folder as well as the custom motionplus folder.
I also use motionbuilder as well, for some mocap editing before bringing the animations into 3DXchange and then into iClone.
iClone saves me time by simplifying my animation process. The ease with which I am able to edit the mocap data for the animation takes that could have taken me hours to hand animate by myself, is one of the major reasons I use iClone for the Nkoza and Nankya character animations.
Q: What is your opinion about iClone's new integration with Perception Neuron and Faceware mocap technology? How do you think it can help other independent film directors?
I love it!!! I have been a longtime fan of the iCloneFaceware pipeline and I have worked with the Faceware team, together with Peter Busch. They were one of the first companies to believe in my vision of Galiwango and they were extremely supportive.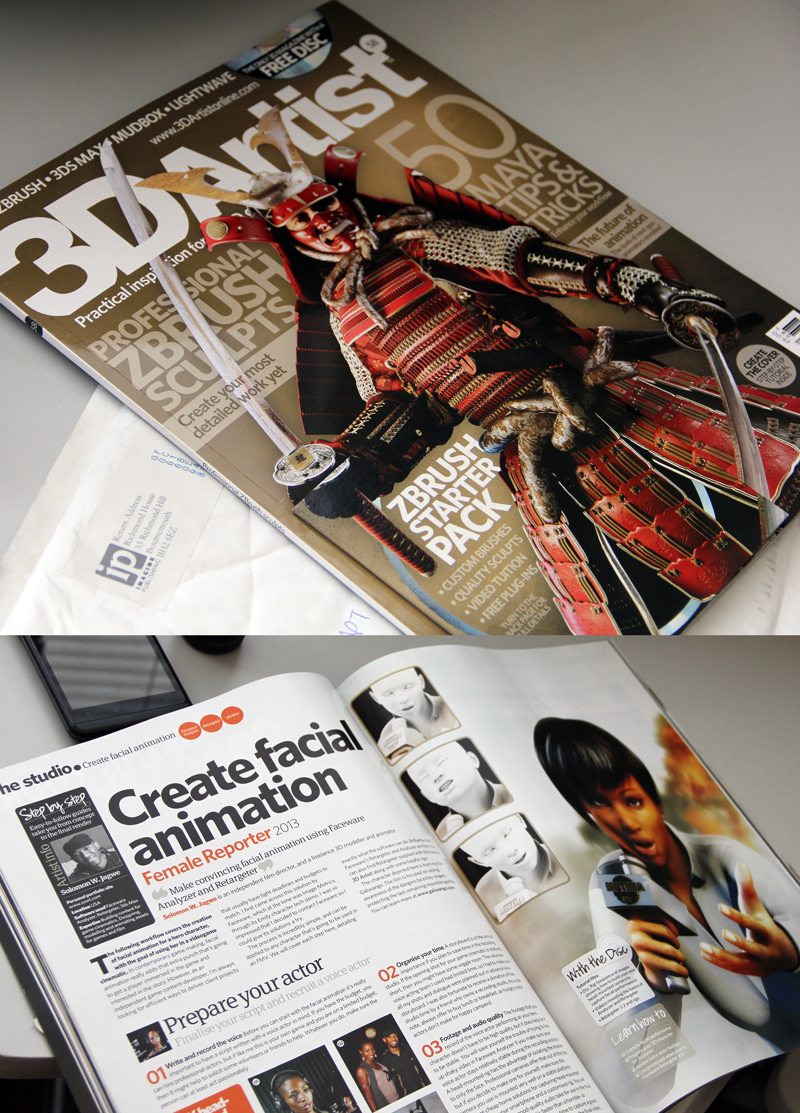 http://www.sowl.com/2013/08/my-tutorial-published-in-3d-artist-magazine-issue-58/
So to see their technology become a part of the iClone pipeline, was a dream come true. I think the Faceware mocap technology in iClone, has a bright future as it continues to mature and user feedback is incorporated.
It will certainly help indie film directors like myself and previsualization teams, to turn around much faster the facial animations for characters, especially for those with tight budgets and small teams.
Q: You are not only an animator/ film director/3D Artist, but also an artist, painter, sculptor, and concept creature designer. Please share with us your recent plan. What's your vision or mission for your work?
I would love to continue using my art to make a difference here on earth for as long as I have breath. I often donate my paintings to help organizations that are raising funds to help carry on the awesome work of conserving the endangered wildlife in the world, and especially in Africa, where the wildlife population is dwindling due to human activities like poaching, deforestation and snares. (http://www.sowl.com/category/paintings )
I look forward to a world where future generations don't have to look for wildlife in libraries and history books, but rather are able to experience the wildlife with their own eyes.
I am also working hard to preserve our rich African cultural heritage and folk tales by teaching our kids the value of our African languages, folk tales and history through the Nkoza and Nankya mobile app: http://www.nkozaandnankya.com/mobileapp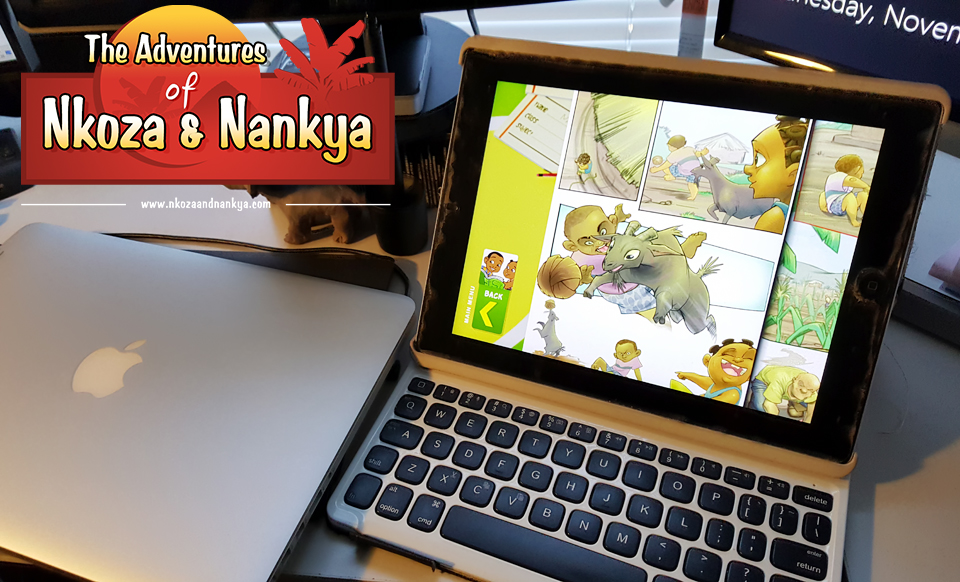 —————————————————————————————————————————————–
To see more of Solomon's work, please visit >>>
Website: http://www.sowl.com/
YouTube: https://www.youtube.com/user/SolomonJagwe
Vimeo: https://vimeo.com/user1218321
Behance: https://www.behance.net/SolomonWJagwe
CGsociety: http://solomon.cgsociety.org/