Jedediah "HakJak" Steen is a solo game developer, striving to live a life-long dream of making games for a living. He started HakJak Productions part-time in 2015, while finishing up college courses, working a full-time job and raising a family.
When his first project, Guts and Glory, went viral on YouTube, he took a leap of faith to work on the project full-time. After a successful Kickstarter campaign, signing with publisher TinyBuild, and many updates later, the game recently launched on Steam's Early Access platform to let the community help shape the future of the project.
When he's not writing code, creating art, or consuming too much coffee, he can be found spending time with his family of five, spoiling his dogs or, of course, playing video games.
"Reallusion is helping to level the playing field between AAA game studios and indie game developers. Character Creator gave me far more freedom and power to create what I wanted than any other character creation software I have used. " – Jed Steen / HakJak Studios
Q: Hi Jed! Welcome to the Reallusion Feature Stories, please tell us a little about your background, your work and your studio.
Well, my background is in business management and data analytics, but making video games has been my lifelong dream. I started my gamedev journey at age 33 or 34, working in my spare time while also finishing my bachelor's degree as a marketing major. I quit my job at a Fortune 500 company about a year and half ago, and I've been a full-time independent game developer since.
My studio is just a one-man show, but I work with other creatives on a freelance basis from time to time. My goal as a game developer is to further explore and stretch the definition of what a "game" can be.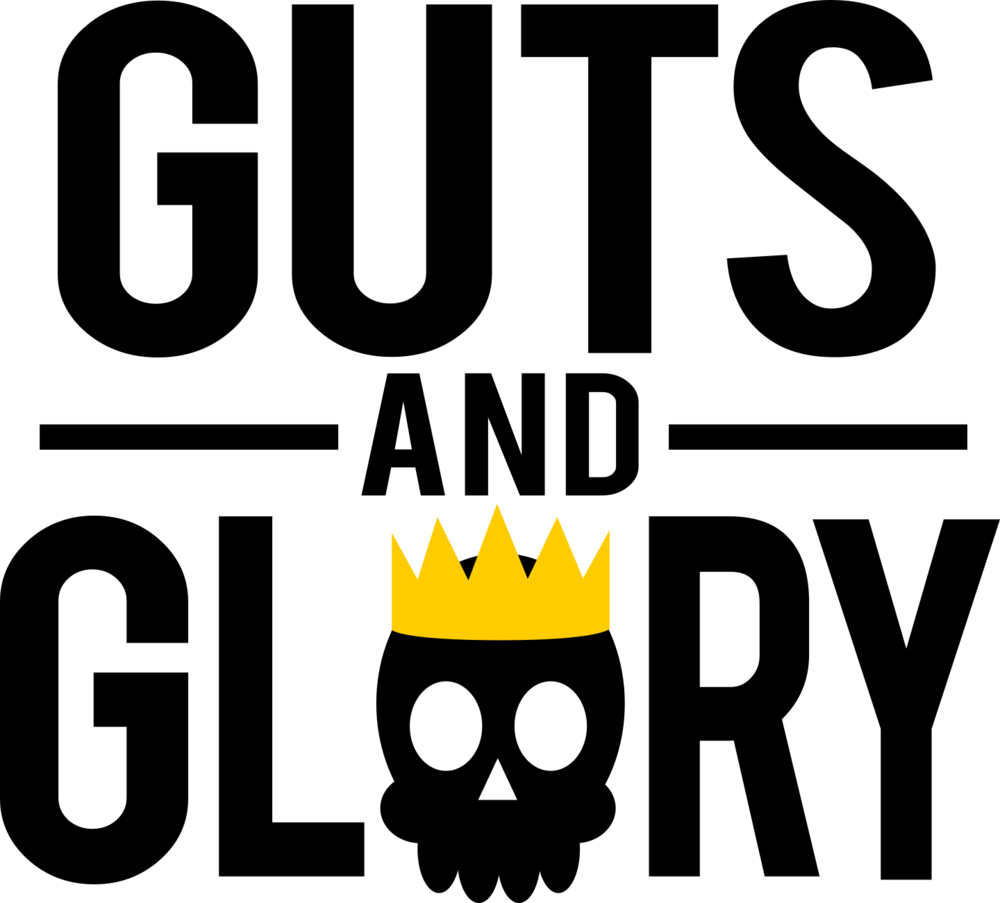 Q: Wow, Guts & Glory. Your game really took off! Can you share your story on how you started, how it got picked up, and how you became an overnight sensation?
Heheh, thank you! I'm a self-taught game developer, so I just started this project as a way to learn. In the early days, Guts and Glory was nothing more than a box with wheels and ragdoll character pinned to the top! As I learned more, this slowly evolved to include a really bad skateboard and then eventually a bicycle. That's when things "clicked" and I new what direction to take the project forward.
Guts and Glory received attention in waves. First, when I announced it on Steam Greenlight Concepts and it rose to the #1 spot. Second, when a GIF I posted on Imgur went viral, and third when the YouTuber PewDiePie did a Let's Play video. That's when things really took off!
Shortly after the PewDiePie videos, I did a Kickstarter campaign and received several offers from publishers as well. After much deliberation, I signed on with tinyBuild and quit my job. It was one of the most exciting and scary moments of my life!
Q: After having so many famous YouTubers play your game, you decided to recreate them in CrazyTalk 8 and Character Creator. How did you discover our software, and why did you choose to use it?
OK, so part of my Kickstarter rewards that I had to fulfill was to create digital versions of the backers and put them in the game. At first I thought this would be super easy like; take a photo, map it onto a 3D character, DONE right? But it turned out to be a total nightmare. Trying to do this in Blender or other 3D programs was a total waste of my time. So I kept searching… until I found Reallusion.
I discovered Reallusion software after becoming frustrated with trying to accurately recreate character models from photographs. When I found CrazyTalk 8, I was skeptical because it just seemed too easy to work well. Boy was I wrong! It was so fast and easy that it was actually fun.
Then I discovered Character Creator and realized that I could use that to rapidly build the rest of the character model and export it to Unity. Character Creator gave me far more freedom and power to create what I wanted than any other character creation software I have used, so it was a great find. I wish I had found it sooner so I could have made all the characters in my game with it.
Basically, the entire process was very easy and efficient, and produced high quality results. CrazyTalk 8 and Character Creator have been a valuable addition to my gamedev toolbox.
Q: Hakjak Productions is also using iClone and 3DXChange. Could you tell us a bit about your upcoming projects and how you plan to use these tools? What advantages do our tools bring to video game developers?
Now that production is wrapping up on Guts and Glory, I've begun exploring opportunities in VR. One of the things I've noticed is that life-like motion is key to maintaining believability in virtual reality; stiff moving characters and static environments quickly remind the player that they're just in a video game and it kills the immersion.
iClone and its associated body and facial mocap and animation resources are very valuable in this department, so I'm currently exploring ways to leverage this for a higher quality gaming experience.
I believe anyone from solo game developers to large teams can find an advantage in using Reallusion's software suite. The tools are easy to learn and fast to work with. They are all seamlessly integrated with each other, but work well as standalone applications too. Reallusion tools also play well with third party programs thanks to 3DXChange. Overall, I highly recommend giving them a try!
Q: Your story is a literally a dream come true for many game developers. What is the hardest part of video game development, and what advice can you give to others that are just starting?
In my opinion, the hardest part of video game development is just staying motivated to complete what you start. You're going to run into difficult problems or feel burnt out from time to time. You've got to set clear goals, plan, pace yourself, and mix things up enough that you're never working on one thing for so long that you feel uninspired.
My advice for others getting started is to keep it as simple as possible. Think of the smallest project you can. Now cut it in half. Now cut it in half again. Just build the smallest game idea you can think of and see it through to completion. Then gradually build your way up to bigger projects. Find software that you understand and is easy to use, and study other people's code and learn, rather than just copy-paste snippets.
And most importantly just have FUN creating… it will show in the end.
============================================================================
To see more of HakJak's work, please visit >>
Website: http://www.hakjak.com/
Steam: http://store.steampowered.com/app/537340/Guts_and_Glory/
YouTube: https://www.youtube.com/channel/UC5sj6mxIErB1bsq4jAsGf8A